There is no denying the usefulness of apps on our smart devices. Whilst I'm sure we would all agree that too much screen time in Antarctica would be a bad thing, there are a few apps which I have personally found very useful. From checking the weather on the Drake Passage and recording your route, to identifying wildlife and editing your pictures to make that perfect shot just a little bit better, there are apps for them all.
Some vessels have onboard wifi, which helps when using one or two of these apps However, most of my suggestions will function well without a data connection, as long as they are pre-loaded.
---
1. Windy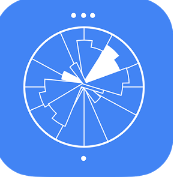 One of the most frequent questions I am asked is, "What's it going to be like crossing the Drake Passage?" Most voyages cross this stretch of water in about two days. However, if you have a 'lumpy' crossing, which I'd say happens once every three crossings, then you can expect your time on the Drake to take a little longer.
Although we are pretty good at what we do here at Swoop, we haven't yet worked out how to fiddle with the weather! So the Windy app isn't going to change your crossing, but it will let you know what to expect (up to ten days in advance) with a terrific colour coded map detailing wind speed and direction and where the storms are.
Windy does need a wifi connection for up-to-date information, so it's great in Ushuaia, but not so great once you're out on the Drake Passage.
iPhone / iPad / Android – Free
---
2. Antarctic Wildlife Guide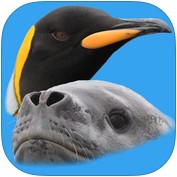 I'm a little old school and usually prefer to turn the pages of a real book. However, kit lists for Antarctica can get quite long and you'll be asking yourself if you can really find space for that big hardback book on animals. This Antarctic wildlife guide is your solution; it has pages and pages of digital information, loads of photos and of course that all important information helping you distinguish between an adelie and a gentoo penguin.
The app also has search capabilities and Wikipedia articles and it handily groups animals together for easy sorting: penguins, whales, dolphins, etc. The best bit about it is that it's an offline app so the information will be there at the touch of a button, even without internet access.
iPhone/ iPad / Android – £7.99 / US$ 9.99
---
3. Splice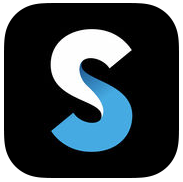 This is my favourite video editing app. It's been around a long time, and has improved over the years, without getting more complex. Splice offers a really great way to document your entire trip. Import your photos or video from your phone/tablet and then start playing around with the clips. You can quickly build a great video of your trip.
I tend to video short clips of 10–20 seconds long, and then 'splice' them together. You can trim clips, adjust transitions and add slow motion effects, as well as adding voiceover and music from your library. All available offline and perfect for travel to Antarctica. One of my top picks.
iPhone / iPad – Free
---
4. SeaNav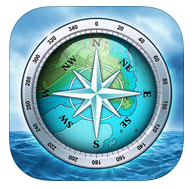 This handy little app pre-loads maps and will hang onto your GPS position, even when you're half way across the Drake Passage. It can be slow, so hang on in there, but it will record your exact GPS position, as well as tracking a nice line on the map of where you have already sailed. I'm using Sea Nav right now and it's telling me that I am sat at 54"48.420'S 68" 18.291'W which, just incase you're wondering, is the breakfast room of the Albatros Hotel in Ushuaia, Argentina.
It also has a fairly handy wind speed and wind direction display, which is not as detailed as the Windy app mentioned above, but pretty neat anyway.
iPhone / iPad – Free
---
5. LibriVox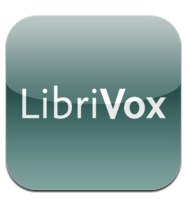 Unlimited access to over 15,000 free audio books. You won't find any of the new release books on here, since they remain under copyright. You will, however, find 'South: The Endurance Expedition'. Listening to the famous story of Shackleton's epic expedition to Antarctica is a good way to while away both a good or not-so-good Drake Passage crossing… and if you're very lucky, you might find it sends you to sleep every now and then! The books are read by normal people and if one book is read by several people it can feel a little disconnected at times; but it's free and saves you packing another book. Top pick from me.
iPhone / iPad / Android – Free
---
Other really useful apps:
FlightRadar – South American airlines can be a little hit-and-miss with time keeping. This is a terrific app which will let you see where your flight is, even if it's still on its way to you. Live arrival and departure times make it a really helpful app, especially when the departure boards are telling you the flight is delayed by only ten minutes and you can see the aeroplane hasn't even landed yet.
SeatGuru – an old school app that has been around pretty much since the beginning of time. Type in your flight number and departure date and up pops your aeroplane, and its seat plan. It's as simple as green, yellow and red – red seats you want to avoid, and green seats are the best – so now you know which seat to pick when you're checking in.
Snapseed – this app by Google is one of the more intuitive apps for photo editing, and the list of things it can do is exhausting! I'm confident that the photos you take in Antarctica will be pretty much perfect every time, but if a fellow passenger wandered into the corner of the most perfect shot ever, and you needed to get rid of their bright red parka sleeve, then this is the app to do that. Blur, contract, straighten or adjust exposure, tone and glow; add text to the photo; choose a filter… the list is endless.